Your location: Rideau Canal Home Page



Welcome to the Rideau Canal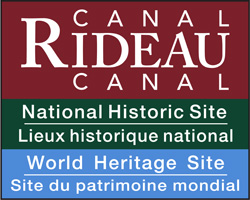 The Rideau Canal is a visitor's paradise with its many historic lockstations and 202 kilometres (125 mile) of scenic waterway. The Rideau Canal; a National Historic Site of Canada, a Canadian Heritage River and a UNESCO World Heritage Site, consists of a series of beautiful lakes and rivers connected by canals. It stretches from Kingston, at the foot of Lake Ontario, to Ottawa, Canada's capital. Maintained by Canada's Parks service it is arguably the most scenic and historic waterway in North America. Whether you visit by boat, car, bicycle or on foot, the Rideau has something for you.

The Rideau Canal is living history. It is the oldest continuously operated canal in North America and the locks are operated today much as they were when first opened in 1832. Each lock is unique and the lock staff are always ready to offer the visitor any assistance they can. Most locks provide washrooms, overnight mooring and picnic facilities, including tables, benches and barbecue grills.

You can visit the Rideau in a number of ways. A boat is of course best to get the full ambiance of the region. The Rideau also makes for a wonderful driving trip, with many scenic roads winding their way through the heart of Old Ontario. So, whatever your vacation preference, the Rideau Canal has something for you.

MY BOOKS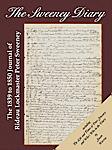 I've written four books about the history of the Rideau Canal and one all about paddling the Rideau Canal (which includes a lot of history). I also edited and produced the 1839 to 1850 journal of Lockmaster Peter Sweeney (The Sweeney Diary).

Click the button for more information about these books and how to purchase:



PLEASE NOTE: This is a non-commercial site, created on a volunteer basis by Ken Watson. I have no affiliation with any government or tourism agency (i.e. I pay for all this myself). I have tried to make the information contained in this site accurate and up to date, but cannot warrant the complete accuracy of information contained in this site. This particularly applies to information about various laws - please read the applicable legislation for exact details.


Website Testimonial

My rewards for doing this website are the very nice emails I received thanking for putting this information up on the internet. This one is the best:
"As I become familiar with your site, I'm wondering if "Ken Watson" is actually a one man or a team or a man who's more like a Hindu God "with half a dozen hands and a few heads"...holy moly, the amount of info you have is just unbelievable." (MJ - Feb.2021)
---

Comments: send me email: Ken Watson

This site was originally created on August 30, 1996

and has been providing people with information about the Rideau Canal for:



Timer


©1996- Ken W. Watson


Don't be shy. Click on the flag